You can check the availability of all our products online!!
Latest Blog Posts
All of the latest news from Amazing Bouncy Castles!
19 September 17 - Castles Pass Test!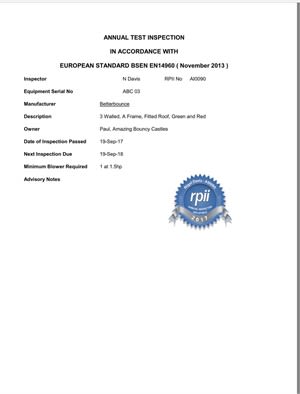 Recent News
Today we took our Castles to get the yearly test.
All our Castles passed the RPII test!!
The tester, Nigel, has been in the Bouncy Castle world for over 22 years. He owns his own rental and manufacturing company.
Attached is a copy of one of the certificates award today!